ComputerXplorers offers exciting and innovative technology-based activities ideally suited to holiday programmes
Not every child wants to play sport all holiday - ComputerXplorers holiday computing camps are the perfect solution to those looking for lots of fun in a sociable setting while stretching their creativity, their brain cells and learning a few new skills along the way.
February half-term camp [Code. Create. Captivate.
Harrogate Ladies' College - 17th February. [NewsMaker]
Harrogate Ladies' College - 18th February [Robotics]
Harrogate Ladies' College - 19th February [Micro:bit]
Harrogate Ladies' College - 20th February [Sploder]
Harogate Ladies' College - 21st February [Minecraft]
Our February half term camp is available to book here.
Programme an app for a smart phone or be a TV producer for the day - fun technology and computing activities for children and teens
We offer loads of variety for children and teenagers from programming an app for a smart phone to building a website or producing your own TV show - lots more on offer too!
Sessions can be adapted to suit varying timeframes and locations making them a stimulating addition to a holiday camp's activity schedule.
We provide trained instructors, lesson plans, the software and extraordinary technology peripherals. We operate across all parts of Harrogate, York, Leeds and surrounding areas.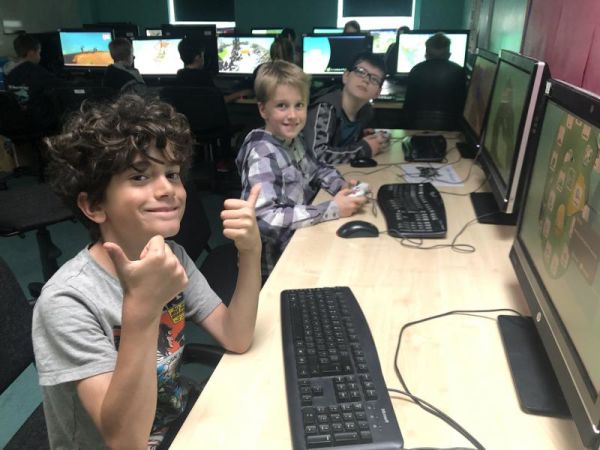 ---
What else we do...