Supercharge your child's learning with our fun weekly tech classes.
Join us every week at ComputerXplorers Academy for a tech adventure like no other.
Children from the ages of 3 and up will explore a huge range of creative digital technologies with expert guidance from our friendly tutors. With exciting sessions on everything from coding, robotics, web-design, app design, computer game design, stop-motion animation, and much more, there is something to spark every child's creativity.
Our small groups encourage collaboration and problem-solving, celebrating each chil's achievment while building self-confidence and a solid foundation in computing and creative technologies. It's the perfect way to prepare your child for a technology-driven future.
ComputerXplorers Academy
Join us every week at ComputerXplorers Academy for a tech adventure like no other. Children from the age of 3 and up explore a huge range of technology expertly guided by our friendly tutors.
Date(s)

Every Saturday from 11/09/2021


Every Saturday during term time 1hr per session.
Time
09:00 - 13:00
Venue

Harrogate Ladies' College

Clarence Drive

Harrogate

North Yorkshire

HG1 2QG

Age
3+
Price
£40 (via monthly direct debit)
Book Now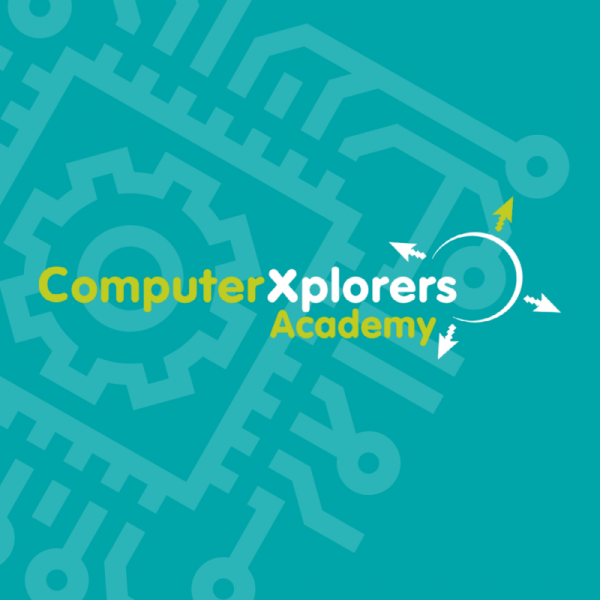 MiniXplorers (3-6 YRS)
Saturday 9:00 - 10:00am
Across the programme, MiniXplorers will explore a range of fun, age-appropriate technologies. They will be introduce to the baics of programming, game design, robotics, movie making and more. Creativity, learning through discovery and social development are encourage as our Mini's start their technology-rich adventure.
JuniorXplorers (7-9 YRS)
Saturday 10:30 - 11:30am
Across the programme JuniorXplorers will delve into the world of creative technologies, discover what it takes to design, build and code their own computer games, mobile phone apps and animations. Our Juniors will explore the amazing world of robotics and begin to develop an understanding of the role technology plays in our everyday lives.
TechXplorers (10-13 YRS)
Saturday 12:00 - 13:00pm
Across the programme TechXplorers will build their knowledge of software, hardware and computing concepts. From creating animations and computer games to programming robots, writing code and understanding real world application, they will deepen their understanding of technology and how we can use it to enhance our society in smart, safe and sustainable ways.
What's the right group for my child?
It is most likely that your child will be best suited to the age range listed for each group. However, the age range is a guide only and we will work with you to identify the most suitable group for your child.
Are your classes COVID-secure?
We carefully manage our groups to ensure that your children and our staff stay safe while having fun.
What skills does my child need to join ComputerXplorers Academy?
We welcome children of all levels and abilities. No previous experience is needed in any of our groups.
It's a chance to dig deeper into a favourite subject, discover a new passion or just try something new out of school.
Whether your child is a tech-lover, tech-curious or a complete beginner they will feel at home at ComputerXplorers Academy.
How does it work?
Our Academy classes run every Saturday at Harrogate Ladies' College during term time (Academy classes will not run during school holidays). Our academy classes operate on a subscription basis and are paid for via monthly direct debit.
---
What else we do...